With fall and winter fast approaching, there's a lot to do to get your lawn ready for next spring. If you're laying new sod, we recommend you check out this post instead. If, however, your lawn just needs a little TLC before the snow flies, you've come to the right place to get some good information.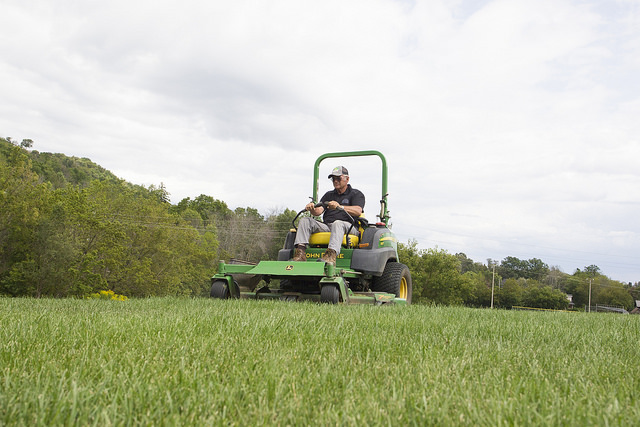 Maintenance Adjustments
First off, while it's a good idea to leave your lawn a bit longer when you mow it in the summer, in the autumn, it's best to cut it to about 2 inches tall. Remembering this for the last cut of the season is especially important. This is a good balance. It's not so long that the blades of grass will get matted down with snow. However, it is also not so short that weeds have a chance to take over, either.
Speaking of weeds, this is a good time to remove any invading plant life. Do your best to remove the whole plant, roots and all, to prevent it from growing back.
The best way to prevent weeds and have a healthy lawn in the spring is to get back to your (lawn's) roots.
A good way to help your lawn's root system is to aerate it. This is where plugs of soil are removed from your lawn to give the turf a chance to breathe. If you're overseeding your lawn, you can aerate it first to get the best results.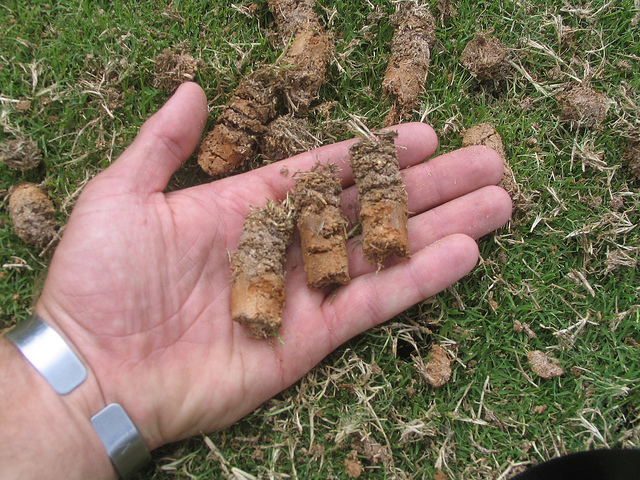 Overseeding to Prep for the Winter
To overseed your lawn, first mow and rake it to remove any leaves, blades of grass, etc. Next, mix your choice of seed with BigYellowBag Top Dress Mix. It has a perfect ratio of rich soil and USGA sand that will give the grass seeds the essential nutrients and organic matter that they need to get their best start. We offer a number of seed options, including our Professional Lawn Seed and Quick Lawn Seed. Your best bet for this project will probably be our BigYellowBag Overseeding Blend Lawn Seed. If you're not sure, you can talk to our friendly and knowledgeable staff, who will help you make the best decision. Use a rake to spread the soil evenly.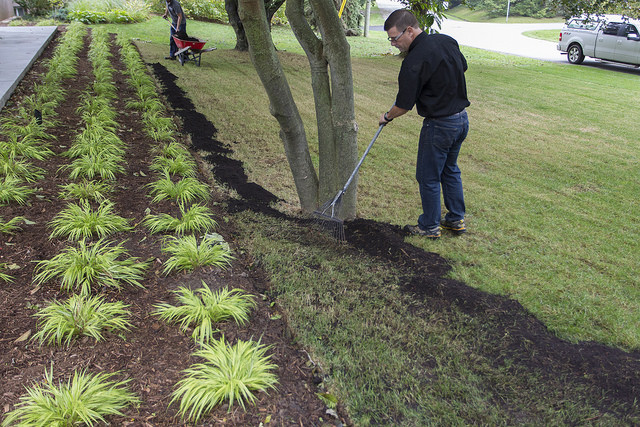 After you've overseeded, it's important to make sure your lawn is getting enough water, and on a consistent basis. Whether it's from you or Mother Nature, your new seeds need water until they're well established. It's also a good idea to limit traffic on your newly seeded lawn until the new grass has had a chance to germinate.
Winter Fertilizing
If you want to fertilize your lawn before winter, just be sure that you are using a starter fertilizer (high middle number). This way, you aren't going to harm any of your new growth. We also offer some great options when it comes to fertilizers, so be sure to check them out.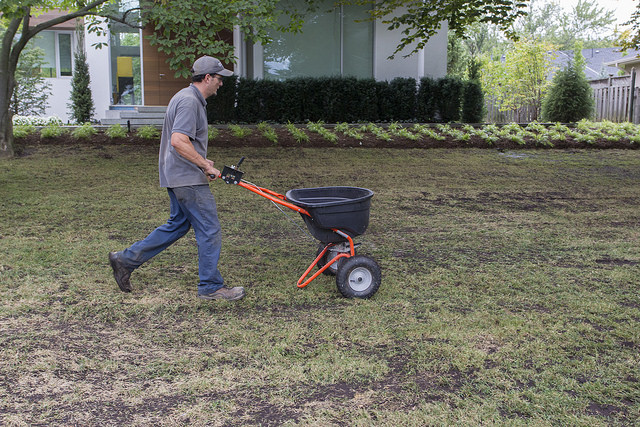 Before you put your lawn mower, weed whacker and other tools away, make sure you take the time to clean them and winterize. Change fluids and store your tools in a warm dry place.
Finally, before you go into full hibernation mode, take some measurements and photos of your garden area. Be sure to make notes about which areas have the most sun and shade. That way, when the winter blues threaten, you can get a head start on planning out your spring garden.