The Toronto Football Club (TFC) finds its home at Downsview Park in Toronto. We at Greenhorizons were able to apply an innovative solution to a unique challenge on this field. The TFC fields were constructed with an engineered sand profile.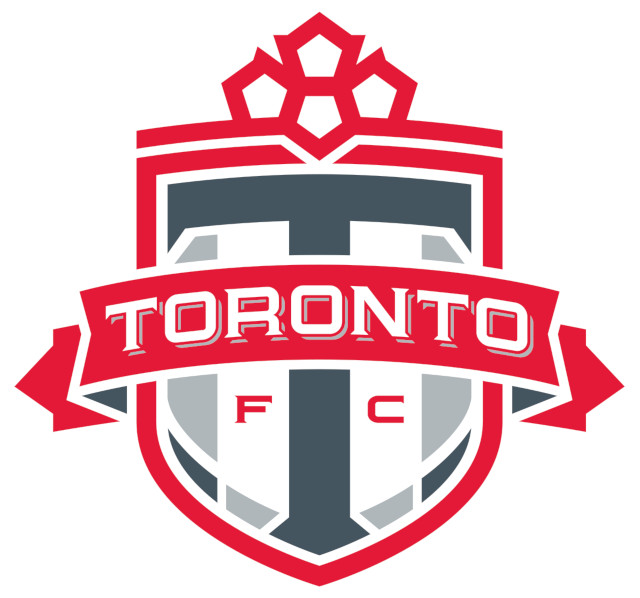 Fields with an Engineered Sand Profile
Outfitted with 24 inches of engineered sand, the TFC fields had a fantastic foundation. This is the same sand profile of a United States Golf Association (USGA) caliber green. This is just like the BMO Field in downtown Toronto. 
But unlike the BMO project, "We didn't have time to grow the grass on the engineered sand for this job," said Steve Schiedel, Greenhorizons CEO. "So, we took rolls (of sod) and washed the native soil off them. This left us with just the roots and grass. We use this process on the golf greens as well."
Soil Compaction
"Soil compaction does not occur in an engineered sand profile. Plants need air and water to grow. As soon as the soil becomes compacted, it's very difficult for grass to grow. Also, with a sand profile, the water will always drain if you get an inch or two of rain," explained Steve.
Leaving the native soil on the sod would have resulted in a layer between the engineered sand profile and the grass' root system. Therefore, in a very short time, the players would have compacted that layer. As a result, the benefits of an engineered sand profile would be lost.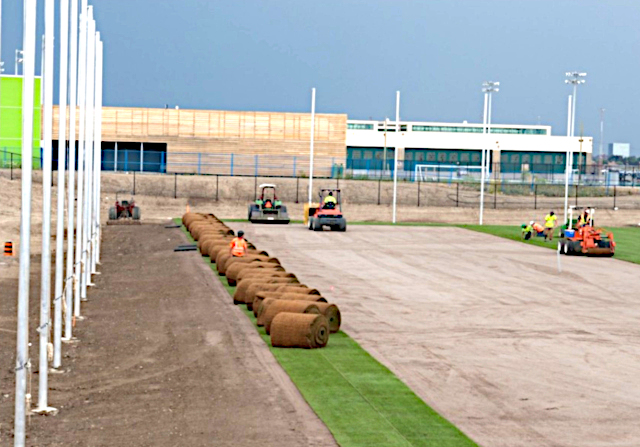 Removing the Native Soil for the Engineered Sand Profile
"After we washed the sod, we laid it on the engineered sand profile. We did this on three of the practice fields," said Steve.
Following the initial work, "We provided the Greenhorizons ProXstablishment Program. That is a six to eight week process that involves mowing management, top dressing, fertilizing, and more," said Steve.
In other words, we installed the best quality grass in the field by using the most effective methods. In addition, we gave it top-notch after-care to ensure that the field continued to perform as a professional soccer pitch.
Promising the Best Care for TFC
"The Greenhorizons ProXstablishment maintenance program means that we have staff who will keep the grass level, smooth, and firm," said Steve. This means that the players using the pitch are getting the very best area to play on – one that would meet FIFA standards.
"Our objective with the TFC Fields project was to provide the highest quality of work in the shortest time possible while meeting the same performance objectives of the field when we were done," said Steve.
"Washing the sod is a very unique method for Southern Ontario; we're leaders in the country at providing this service."