We're always looking for new ways to give back to our community. Philanthropy is a core tenet here at Greenhorizons and BigYellowBag, and it has been since our humble beginnings. Local events, fundraisers, and charities often reach out to us for help, and so we thought we would streamline the whole process. We launched a fundraising initiative this year for local non-profits & community groups called our BigYellowBag Give & Grow Program! 
What is Give & Grow?!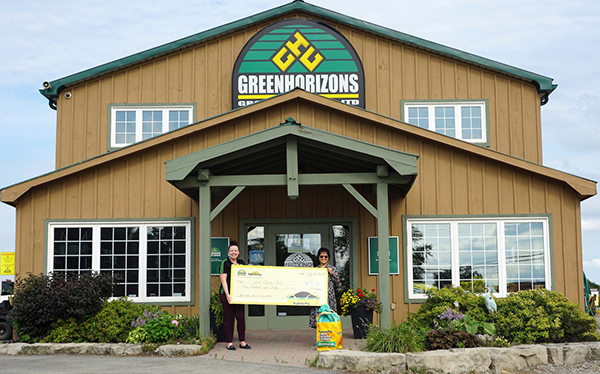 The concept is simple. We provide local non-profits/groups with a unique code to input on BigYellowBag.com. For every bag purchased with the code, we provide the customer with a $5 discount, and also provide a $10 donation to that organization! We've raised thousands of dollars for several awesome causes this year. We take a lot of the leg-work required for traditional fundraisers out of it. In fact, we donated over $20,000 to local community groups in 2020 alone. This saves time, and money for local non-profits that can't afford to waste resources! 
Give & Grow Success Stories
We were able to help so many great organizations through this program. We'd never be able to list them all, but here's a couple great success stories!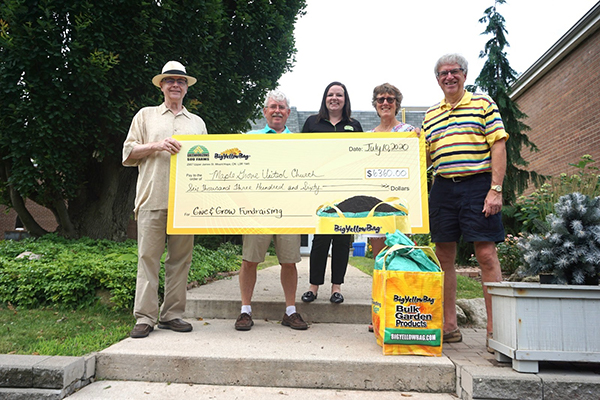 Maple Grove United Church started out in 1955, under the sponsorship of St. John's United Church, as a new congregation of 170 people. Now in 2020, Maple Grove United Church treasures the active participation of more than 400 adults and 400 young people. They joined the BigYellowBag Give & Grow Program early on, and were able to raise an incredible $6,320.00 through their supporters!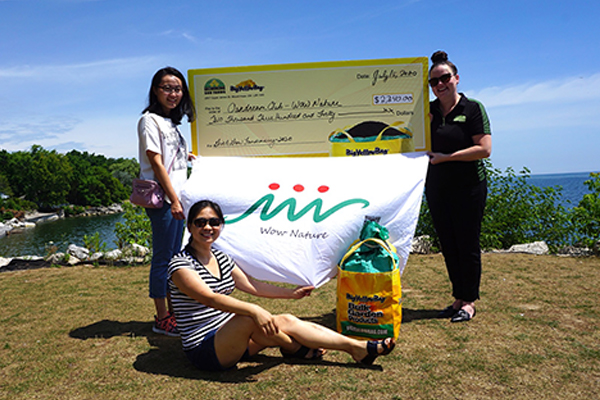 Wow Nature is a local non-profit that was established in 2015 to provide outdoor activities and programs for mostly children! Their mission is to promote a balanced ideal of life where the beauty of our planet is enjoyed and shared by all. Through the BigYellowBag Give & Grow Program, Wow Nature raised $2,340 that they will be able to use to help the kids in their community get active and into the outdoors!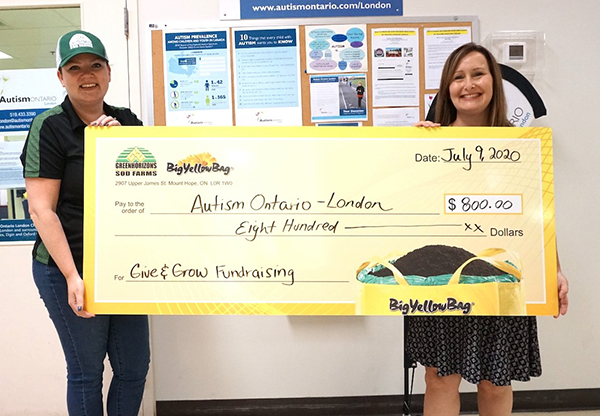 Autism Ontario London provides information, supports research and advocates for and with the autism community to ensure that each individual with autism is provided the means to achieve quality of life as a respected member of society. They're a volunteer run chapter and are working hard toward acceptance and opportunities for all individuals with Autism Spectrum Disorders. They signed up for our BigYellowBag Give & Grow program this year, and they were able to raise an additional $800! 
Sign-Up and Start Raising Money Today!
Thanks to our dedicated staff, and extensive fundraising experience, we were able to streamline the fundraising process for both of these great organizations. We know how limited time and money are for non-profits. We hope that our efforts through the Give & Grow program help local organizations reach their fundraising goals.
If you're a part of a non-profit organization, or know someone who is, head to this link to learn all about our Give & Grow Program, and how you can get signed up for 2021 and start raising money the BigYellowBag way! You'll be happy you did.