This article was guest-written by GloryBee.
Over the years, honey bee populations have been declining rapidly. Pesticides, habitat destruction, and climate change have all impacted the bee populations immensely. Without the help of humans, bee populations will continue to deplete. So let's take a closer look at why bees are so important for the planet and how you can do your part to help the bees by building bee-friendly gardens.
Why Are Bee-Friendly Gardens So Important?
Bees are one of the most important creatures on Earth. Without bees, humans wouldn't have most of the foods we have today. In fact, over one-third of all crop production in the U.S. alone needs to be pollinated by bees to thrive. So if we didn't have bees, or bee-friendly gardens, you could say goodbye to all kinds of foods!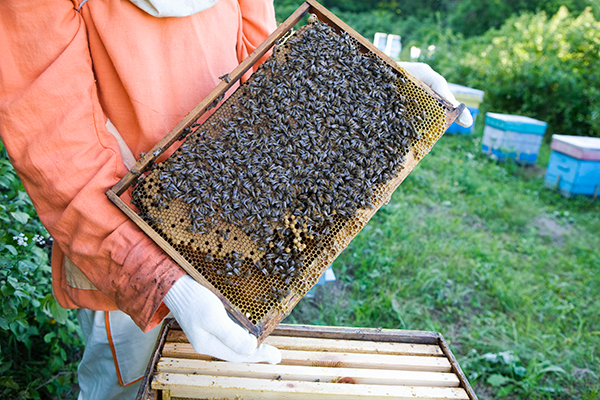 Bees are essential not only for humans, but for other creatures as well. When bees pollinate flowers and plants, they're also helping to provide healthy habitats for animals, birds, and other insects. If we lose bees, you can say goodbye to all of the beautiful flowers in the world as well. It's safe to say that if bees die off, humans would have limited food, other animals would be subjected to hardships as well, and even the economy would suffer — the agricultural industry would lose billions. So whether you like them or not, bees are vital to our ecosystem and without them, we'd be in serious trouble. That's why growing bee-friendly gardens is so essential.
How to Create a Bee-Friendly Garden
Because of the significance of bees, many people and organizations are stepping up to do their part to help save the bees. So how can you help out at home? Well, making a bee-friendly garden is a great place to start.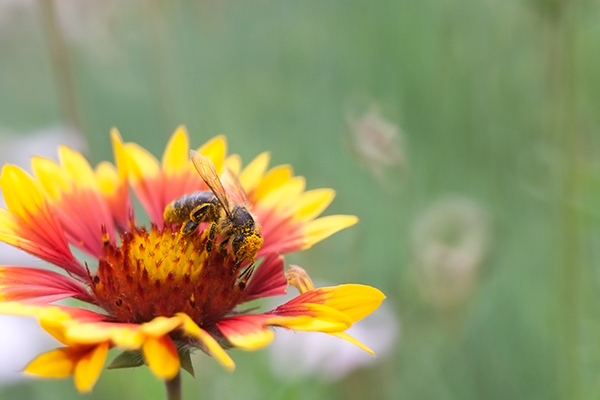 First, let's start with the structure and design of a bee-friendly garden. While many people think just planting some basic flowers is enough, it's actually a bit more complex. It's all about starting with a good soil base. Providing bees high-quality garden soil is important because some bees need access to soil for nesting. Without the proper nesting areas, bees won't stay in the garden. So when choosing soil for your garden, make sure you choose a soil that has the right nutrients and quality that will help attract bees.
Also, growing vibrant flowers helps immensely to attract bees. Having high quality garden soil, like BigYellowBag Black Garden Soil, will grow your flowers big and strong to bring in plenty of pollinators.
After having a good soil base, now comes the flowers. It's important to remember that not all bees like the same flowers. So with that in mind, it's best to choose a wide variety of plants and flowers that can appeal to different pollinators. Choosing flowers that are different types, colors, and that bloom at different times will ensure any and all bees will have something to pollinate in your bee-friendly garden.
Maintain Your Garden To Please the Bees
And lastly, make sure you're maintaining your garden area. While bees generally like open, grassy areas, you should keep your garden as maintained as possible. So pruning and trimming can help make sure bees have easy access to the plants and always make sure they're getting enough water.
We'd like to thank GloryBee for guest writing this blog post! We can't stress enough how important our bees are to the ecosystems we're a part of, and help spread the word by sharing this article!
Hopefully, you'll no longer underestimate the importance of bee-friendly gardens. While it may seem like designing your bee-friendly garden won't make a huge difference, every little bit helps. So get a good-quality soil, a wide array of flowers, and next time you see a bee, thank them for all of their hard work.